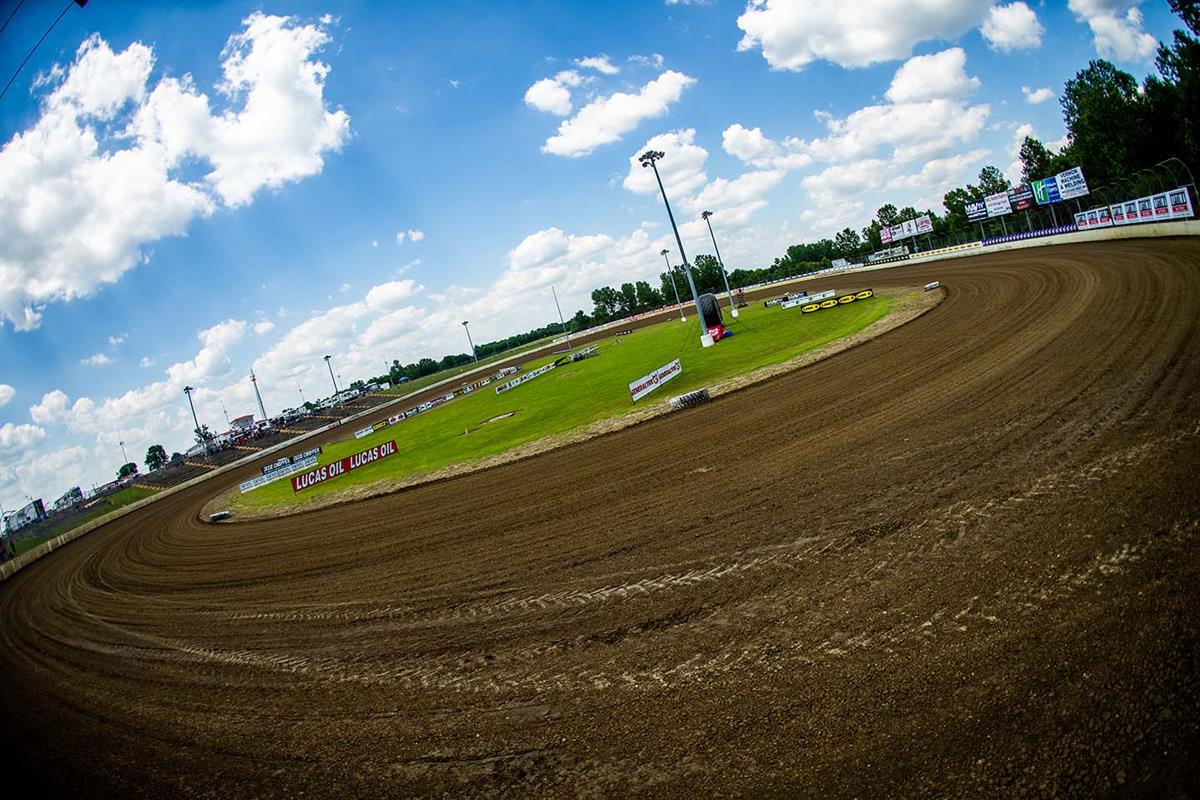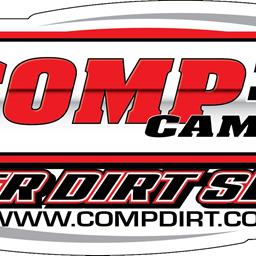 9/12/2022
COMP Cams Super Dirt Series (CCSDS)
---
COMP Cams Super Dirt Series Returns to Magnolia Thursday, Sept. 15
COMP Cams Super Dirt Series Returns to Magnolia this Thursday
$3,000-To-Win Program Precedes Cotton Pickin' 100 Weekend at Oval
COLUMBUS, Miss. (09/12/22) – The COMP Cams Super Dirt Series (CCSDS) presented by Lucas Oil will return to action this Thursday, September 15 at Magnolia Motor Speedway with the racing event that was postponed by Mother Nature on September 4.
The point's event on Thursday precedes the 2022 edition of the Cotton Pickin' 100 at the state-of-the-art, 3/8-mile oval, which posts a $4,000 winner's check on Friday and a $12,000 top prize for the Super Late Model division on Saturday.
Thursday's event is sanctioned by the CCSDS, while Friday and Saturday are unsanctioned.
"I really think this reschedule makes the best of a bad situation. It was tough to get rained out before hot laps back on September 4, but with this reschedule our guys can battle for $3,000 and points on Thursday night, and then they have the option to race for $4,000 on Friday and $12,000 on Saturday," CCSDS Chris Sullivan said. "We have probably the tightest championship point battle of any touring series in the country. Our Top 4 are separated by just 105 markers, so it's important to us to do all we can to make sure we get the rest of this season's races completed, so that driver's can decide the championship on the track."
It will be a home game of sorts on Thursday for current Midwest Sheet Metal Marked Man Brian Rickman. The Columbus, Mississippi native holds a 36-point advantage atop the standings over Morgan Bagley. B.J. Robinson is 98 points out of the top spot in third with Kyle Beard 105 points out of the lead in fourth.
Rickman, Bagley, and Robinson are pursuing their first-career series title, while Beard is a two-time series champion.
Meanwhile, Tyler Stevens continues to pace Brandon Carpenter for the Midwest Sheet Metal Rookie of the Year accolade.
On Thursday, September 15 the $3,000-to-win COMP Cams Super Dirt Series (CCSDS) Super Late Model program that was rained out on September 4 will be held. After the program is complete a two-hour Open Practice Session will be held for anyone in any division, who would like to practice.
On-track action begins at 7:00 p.m. CST for the CCSDS program, while Open Practice is slated to begin at approximately 9:00 p.m.
Grandstand admission (ages 11-and-up) $20 with kids (ages 10-and-under) free with a paying adult. Pit admission (ages 11-and-up) is $35 with kids (ages 6-10) $25, and children (ages 5-and-under) free with a paying adult.
Open practice (after completion of CCSDS event) only pit admission is $20.
For more information on the event, please visit www.MagnoliaDirt.com .
The tire rule for the event is a Hoosier 1350 on all four corners with a Hoosier 1600 white-dot and LM40 right rear option.
The COMP Cams Super Dirt Series presented by Lucas Oil is sponsored by and would like to thank all of their sponsors including- COMP Cams, Lucas Oil, Pannell Chipping, VP Racing Fuels, Mark Martin Automotive, Keyser Manufacturing, P&W Sales, Malvern Bank, Mr. Dent Paintless Dent Removal & Collision Repair, Integra Shocks, NewVisionCustomShirts.com, Rocket Chassis, Midwest Sheet Metal, DirtOnDirt.com, Black Diamond Chassis, Midwest Automation, Hoosier Race Tires, Smiley's Racing Products, Dixon Road U-Pull-It, Bad Boy Mowers, Beach Veterinarian Services, Air Power Consultants, Schoenfeld Headers, MI Truck Center, ASC Warranty, Quickcar Racing Products, Taylor Electric, M&M Paint, Capital Race Cars, Mid-State Golf Cars LLC, Delta Thunder Motorsports, Advanced Powder Coating, Farmer Tree Service, Barnhart Heating & Air, Autocraft Paint & Bodyworks, Edelbrock, and MyRacePass Marketing Services.
For the latest information on the COMP Cams Super Dirt Series presented by Lucas Oil, please visit www.COMPDirt.com .
Back to News