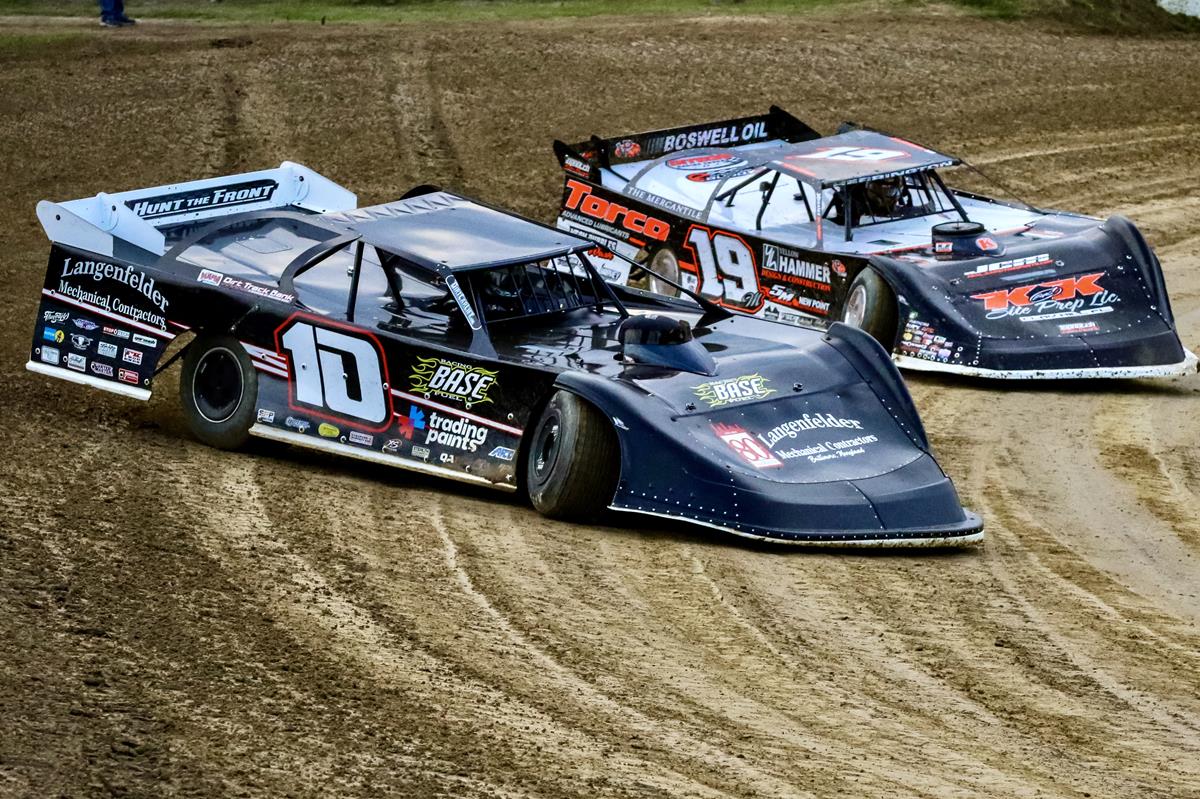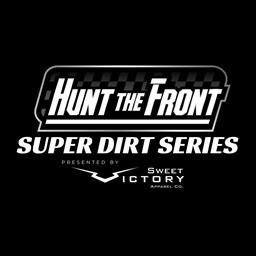 4/13/2023
Hunt The Front Super Dirt Series
---
HTF Series Points Battle Takes Shape with 20 Drivers Chasing Inaugural Series Title
MILTON, Fla. (April 13, 2023) — With one race down, the points battle for the inaugural championship on the Hunt the Front Super Dirt Series presented by Sweet Victory Apparel is already starting to take shape! Wil Herrington of Hawkinsville, Ga., leads the chase for the $20,000 championship over the 20 total drivers who signed up for the tour's loyalty program prior to Friday's season opener at All-Tech Raceway in Lake City, Fla.
Behind Herrington, Joseph Joiner of Milton, Fla., currently sits second with Payton Freeman of Commerce, Ga., third. Dalton Cook of Columbus, Ga., and Josh Putnam of Florence, Ala., round out the top five.
Of the 20 drivers committed to the tour, nine are eligible for the $5,000 Aces Renovation Rookie of the Year Award. Trey Mills of St Augustine, Fla., is the highest ranked rookie following All-Tech at sixth in the current standings.
The series carries a $50,000 points fund for the season-long title chase. Along with the $20,000 champion's check, $10,000 will go to the points runner-up, $8,500 to third, $6,500 to fourth, and $5,000 to fifth. Any driver outside the top five in the final points who maintains perfect attendance will receive $1,000.
All series regulars are also eligible for the tour's midseason points fund, which will pay $5,000 to the points leader at midseason from a total $16,000 top-10 midseason payout.
The series picks back up with a huge doubleheader weekend at Magnolia Motor Speedway in Columbus, Miss., May 12-13. Visit the official series website at www.htfseries.com for more information on the series and upcoming events.
Each loyalty program driver received 100 bonus points before the start of the season.
Hunt the Front Super Dirt Series points standings after Event One on Friday, April 7 at All-Tech Raceway
Wil Herrington (19M) - Hawkinsville, GA - 178
Joseph Joiner (10) - Milton, FL - 176 (-2)
Payton Freeman (F1) - Commerce, GA - 174 (-4)
Dalton Cook (44D) - Columbus, GA - 172 (-6)
Josh Putnam (212) - Florence, AL - 170 (-8)
Trey Mills* (14JR) - St. Augustine, FL - 168 (-10)
Jason Garver* (01) - Starke, FL - 162 (-16)
Brenden Smith* (17SS) - Dade City, FL - 160 (-18)
Ryan Crane* (10C) - Panama City, FL - 158 (-20)
Jason Croft* (9) - Woodstock, GA - 156 (-22)
Parker Martin* (6JR) - Milledgeville, GA - 150 (-28)
Billy Moyer Jr. (21) - Batesville, AR - 150 (-28)
John Henderson (2X) - North Augusta, SC - 150 (-28)
David Breazeale (54) - Four Corners, MS - 148 (-30)
Pearson Williams (121) - Dublin, GA - 148 (-30)
Caleb Gay* (XJR) - Dublin, GA - 148 (-30)
Bo Slay* (2) - Milton, FL - 148 (-30)
Billy Franklin (17) - Calera, AL - 148 (-30)
Jeremy Pate* (22P) - Pensacola, FL - 148 (-30)
David Seibers (18) - Chapel Hill, TN - 148 (-30)
*Denotes Aces Renovation Rookie of the Year competitor
---
Submitted By: Joshua Joiner
Back to News