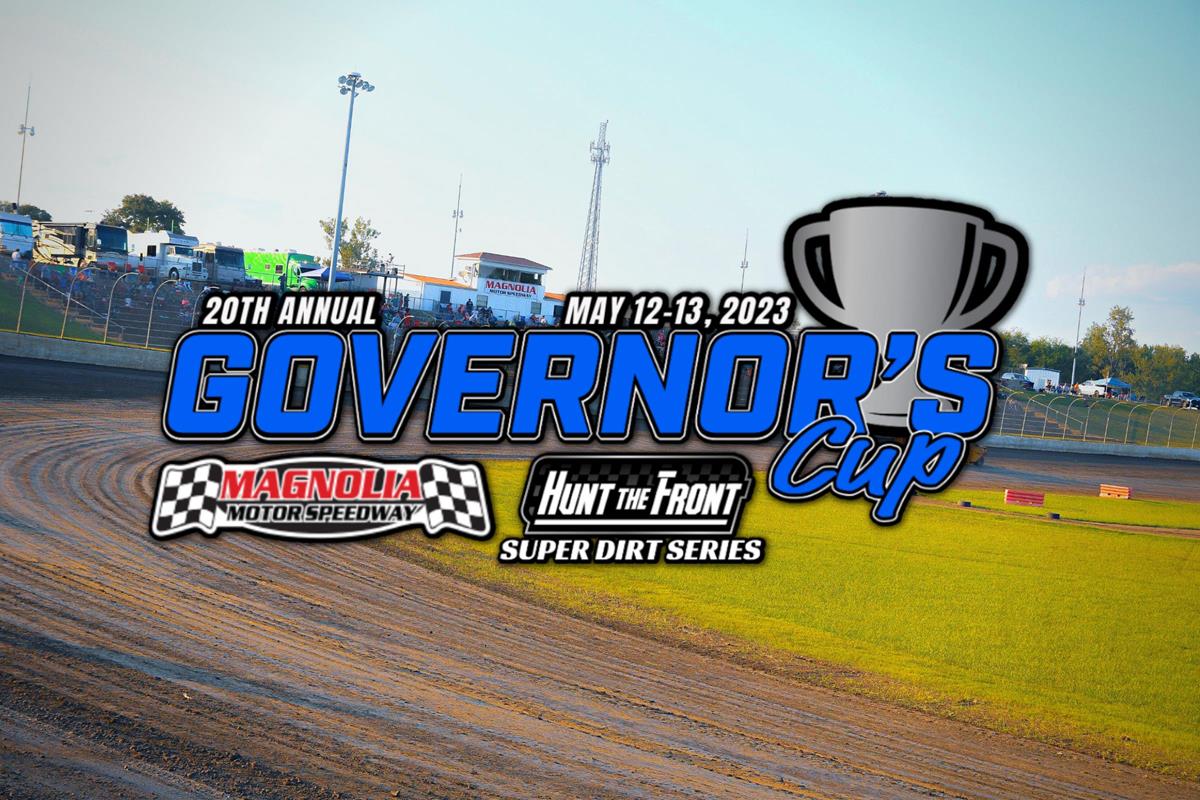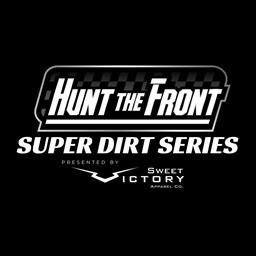 4/26/2023
Hunt The Front Super Dirt Series
---
HTF Series Heads to Magnolia May 12-13 for Bigger-Than-Ever Governor's Cup
MILTON, Fla. (April 26, 2023) — The event that started it all for Magnolia Motor Speedway will be bigger than ever in 2023.
The 20th annual Governor's Cup will feature a huge weekend of Super Late Model racing May 12-13 at the 3/8-mile oval in Columbus, Miss., with the Hunt the Front Super Dirt Series presented by Sweet Victory Apparel set for a $5,000-to-win event on Friday, May 12 and a $10,000-to-win event on Saturday, May 13.
Magnolia's weekend doubleheader will serve as the second and third rounds of the first-year Hunt the Front Super Dirt Series, which launched April 7 at All-Tech Raceway in Lake City, Fla., with Ricky Thornton Jr. claiming a $20,000 victory. Of the 40 drivers that competed in the tour's season opener, 20 have indicated they plan to compete for the tour's 2023 championship.
Wil Herrington of Hawkinsville, Ga., is the early leader in the series title chase with Joseph Joiner of Milton, Fla., second and Payton Freeman of Commerce, Ga., third. Dalton Cook of Columbus, Ga., and Josh Putnam of Florence, Ala., round out the current top five. Trey Mills of St. Augustine, Fla., is the top Aces Renovation Rookie of the Year contender in sixth.
The Governor's Cup was the first-ever event held at Magnolia when the track opened in 2004. Longtime Mississippi racer Rodney Wing etched his name in the history books by claiming that inaugural event, and in doing so, started a trend of notable drivers winning the Governor's Cup. Billy Moyer, Chris Wall, Ronnie Johnson, Randy Weaver, Bub McCool, Spencer Hughes, and Riley Hickman are all on the list of past Governor's Cup winners.
Complete event details for the Governor's Cup weekend, including support divisions, admission prices, schedule of events, and more, will be announced soon. For more information on Magnolia Motor Speedway, visit the track's website at https://www.magnoliadirt.com. For more information on the Hunt the Front Super Dirt Series, visit the series' website at https://www.htfseries.com.
Past Governor's Cup Winners
June 19, 2004 - Rodney Wing - $10,000 - unsanctioned
April 16, 2005 - Billy Moyer - $10,000 - unsanctioned
June 17, 2006 - Chris Wall - $5,000 - unsanctioned
June 9, 2007 - Ronnie Johnson - $5,000 - unsanctioned
June 7, 2008 - Jimmy Cliburn - $5,000 - unsanctioned
June 6, 2009 - Dane Dacus - $5,000 - unsanctioned
June 5, 2010 - Ronny Lee Hollingsworth - $5,000 - unsanctioned
June 4, 2011 - Ronnie Johnson - $5,000 - PRO Dirt Car Series
May 27, 2012 - Randy Weaver - $5,000 - Southern All Star Series
July 20, 2013 - Chris Wall - $4,000 - Southern All Star Series
July 19, 2014 - rained out - $4,000 - Southern All Star Series
July 18, 2015 - Bub McCool - $10,000 - Southern All Star Series
July 16, 2016 - Riley Hickman - $5,000 - Southern All Star Series
Sept 9, 2017 - Spencer Hughes - $4,000 - Southern All Star Series
July 14, 2018 - Neil Baggett - $3,000 - Mississippi State Series
July 13, 2019 - Rained out - $4,000 - Southern All Star Series
July 18, 2020 - Chad Thrash - $3,000 - Mississippi State Series
July 17, 2021 - Rained out - Southern All Star Series
July 5, 2022 - No Super Late Models
---
Submitted By: Joshua Joiner
Back to News